The University of Baguio (UB) has recently opened its Legal Clinic, a new initiative aimed at providing free legal assistance to the underprivileged and those who cannot afford legal representation. To commemorate the opening, the School of Law (SOL) along with other members of the UB executive and academic team had the clinic blessed, followed by a luncheon.
The UB Legal Clinic is located on the first floor of the F building at the University of Baguio, making it easily accessible to anyone who needs legal assistance. All UBians who have legal concerns are invited to visit the clinic for free, where they will receive legal services rendered by UBian Law Student Practitioners (LSPs) under the supervision of lawyers from the UB School of Law.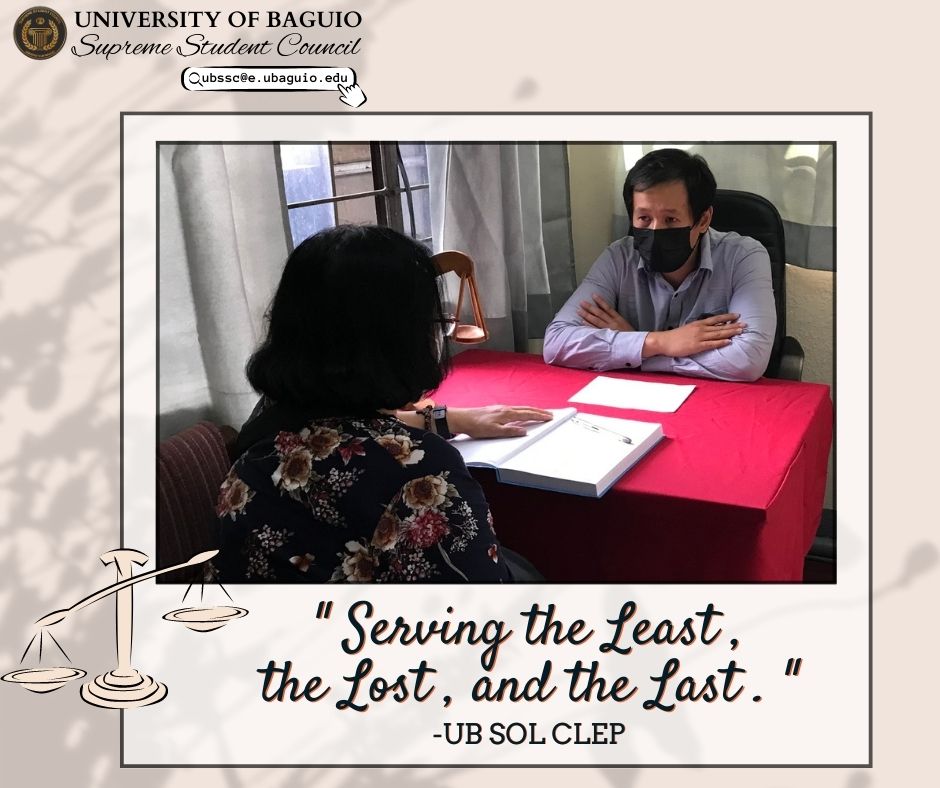 The Legal Clinic is operating under the motto "Serving the Least, the Lost, and the Last," which signifies its commitment to providing legal assistance to those who are unable to procure themselves the services of a lawyer. With the support of the UB Student Supreme Council (SSC), the UB SOL Clinical Legal Education Program aims to extend its services to as many people as possible who need legal assistance.
The UB Legal Clinic is a significant milestone for the University of Baguio and its School of Law, as it marks the beginning of a new chapter in their efforts to provide accessible legal services to the community. The clinic provides an opportunity for UBian LSPs to gain valuable experience in legal practice, while also allowing them to give back to the community.
Through this initiative, the University of Baguio is not only promoting legal education but also ensuring that the underprivileged members of the community receive legal services that they may not have been able to afford otherwise. The opening of the UB Legal Clinic represents the University's commitment to promoting access to justice and ensuring that legal services are available to everyone.