The University of Baguio's School of International Hospitality and Tourism Management officially launches its LIFE (Livelihood and Innovation for Excellence) Academy program.
The SIHTM celebrates yet another achievement in the LIFE Academy program, a program aimed to help the community and SIHTM students in achieving various endeavors. What started as a homestay program has now advanced into a full fledge platform.
During the launching event, Richard Tan Limpin, Division Chief of the SME development division of the DTI Cordillera, was invited to also introduce their Youth Entrepreneurship program. Two graduates of this program comes from UB and are regional champions to boot.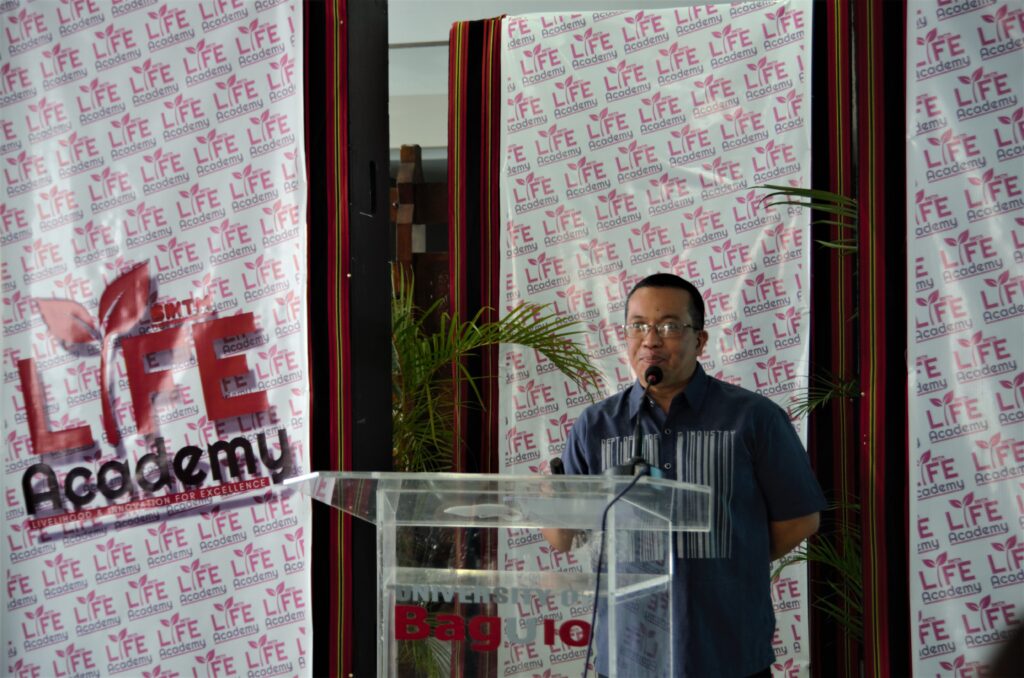 The LIFE Academy aims to provide a platform for any SIHTM students, alumni, staff and faculty ways of teaching them various skills in the tourism and hospitality field.
Other than that, it also serves as a platform for making connections, reaching professionals, and gaining more insight on how to conduct business. The Life Academy program essentially serves as an amalgamation of the many other programs the school has pioneered throughout the years. All those other programs can now be accessed via the Life Academy.
The event was held in the University of Baguio's Centennial hall on November 16, 2022. A ribbon cutting ceremony was held to commemorate its official launching.