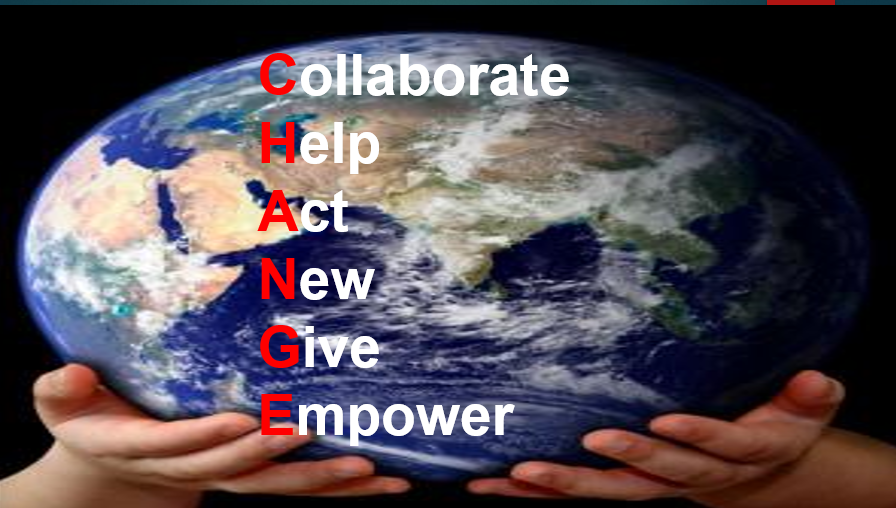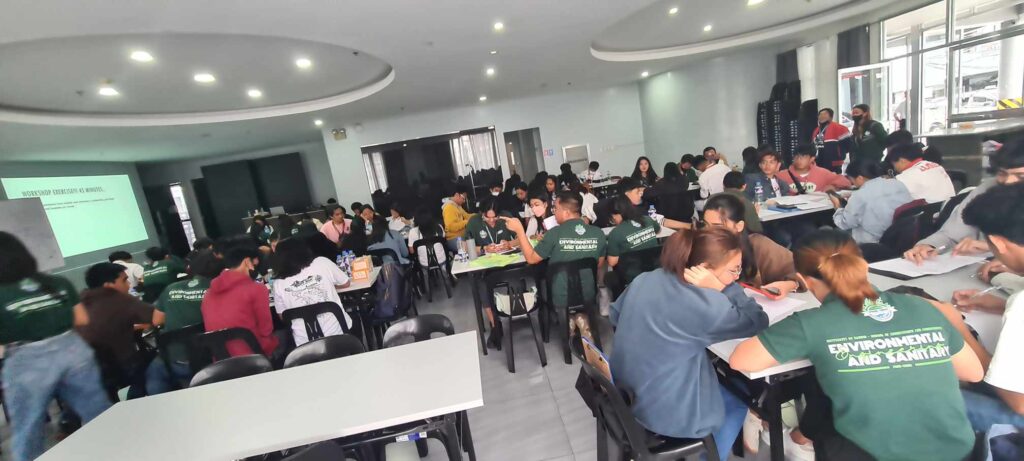 SEMINAR WOKRSHOP HIGHLIGHTS:
The Climate Action Seminar Workshop at the University of Baguio offers a unique platform to engage in insightful discussions, learn from experts, and explore practical solutions for sustainable living.
EXPERT SPEAKER: Engr. Esther Aguilar of DENR
Distinguished experts in the field of climate science and environmental sustainability shared their knowledge and experiences. These accomplished individuals will shed light on the impact of climate change, offer insights into ongoing mitigation initiatives, and inspire attendees to take action.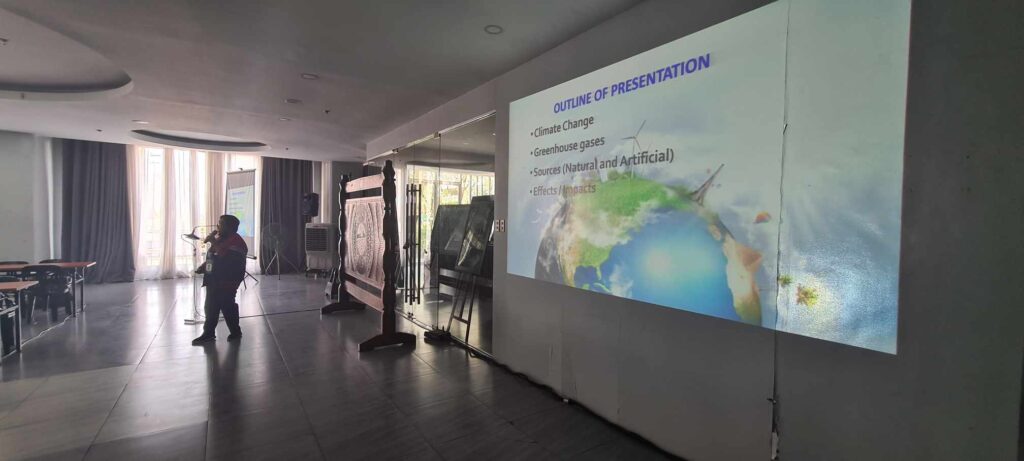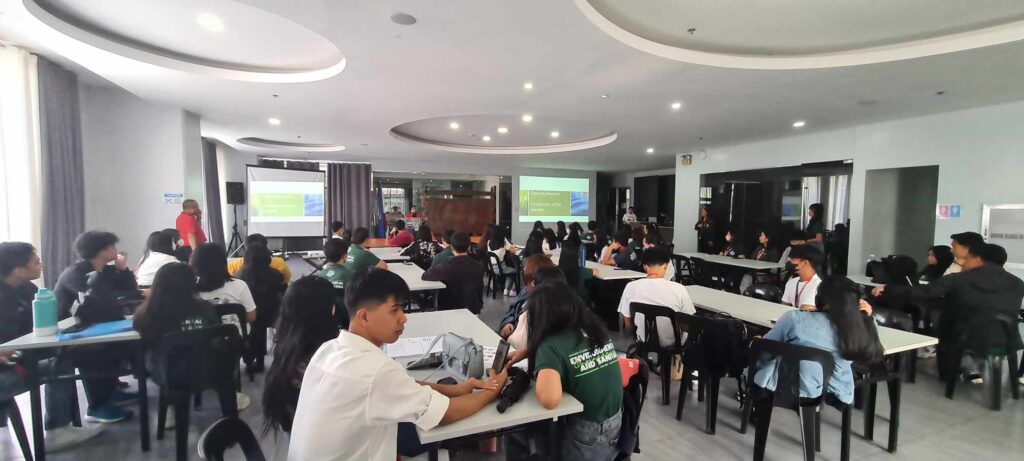 INTERACTIVE SESSIONS
The seminar workshop will incorporate interactive sessions and engaging activities to enhance participants' understanding of climate change. These hands-on experiences will enable attendees to directly connect with the subject matter and encourage critical thinking about potential solutions.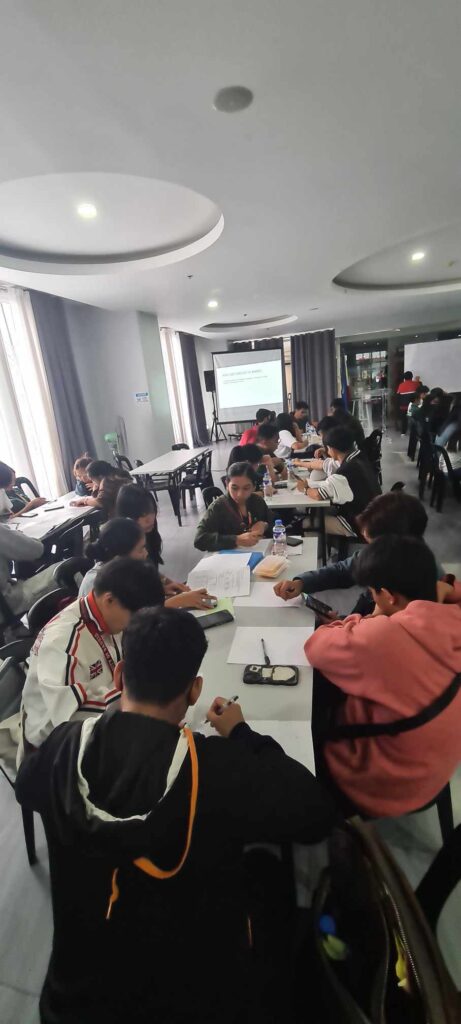 Group Discussions and Collaboration:
Participants will have the opportunity to collaborate with peers from various disciplines and brainstorm innovative ideas for climate action. Group discussions will foster a collective approach towards finding impactful solutions that can be implemented at both individual and community levels.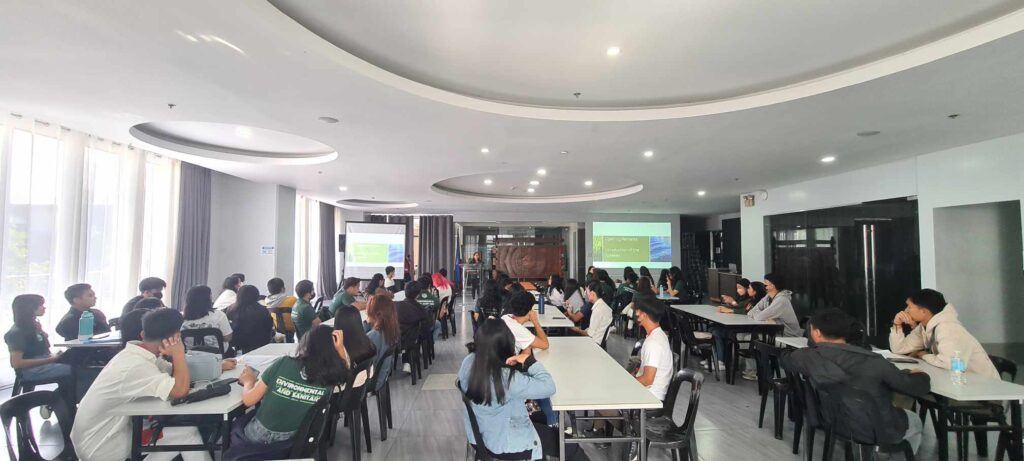 PRACTICAL STRATEGIES FOR SUSTAINABLE LIVING :
The seminar workshop aims to equip attendees with practical strategies for sustainable living. From tips on reducing carbon footprints to adopting eco-friendly practices, participants will gain valuable insights on how they can make a positive impact on the environment in their daily lives.