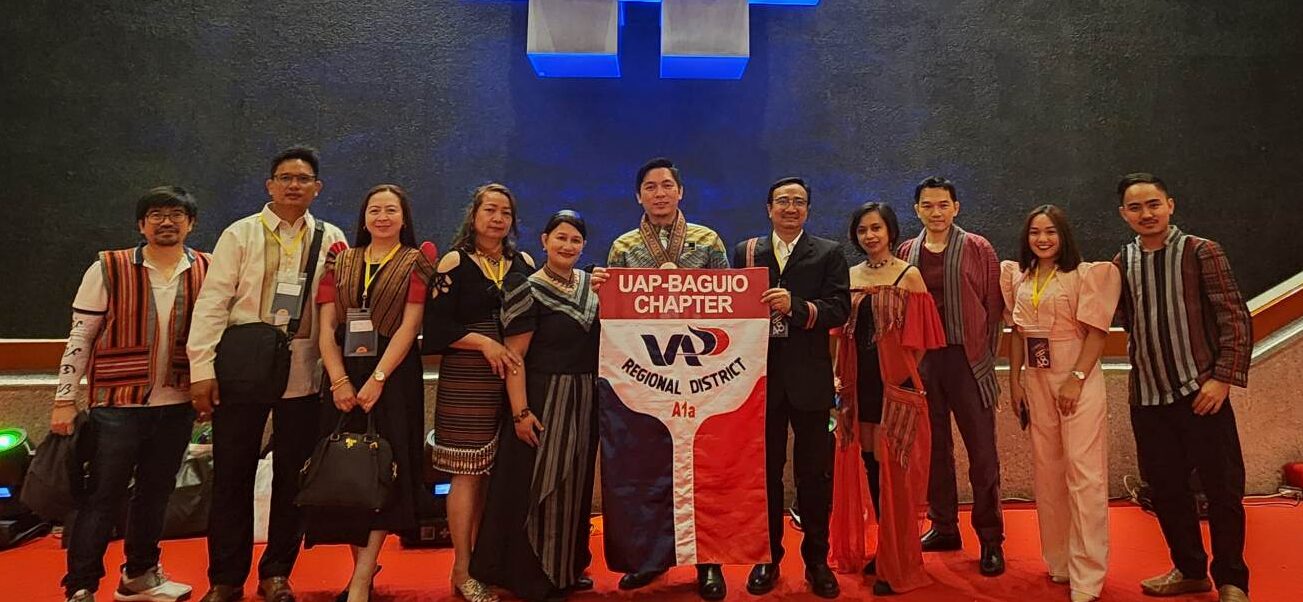 For the first time in three years, UB Architects joined the United Architects of the Philippines (UAP) 48th National Convention in a face-to-face event.
This annual meeting of Architects was held last May 2023 at the Philippine International Convention Center (PICC), which was designed by the reknowed Filipino Architect Leandro Locsin.
UB Architects participated in the various seminars and activities spread over the three- day event. Brown Bag Session 1, which was focussed on the Architects in the Academe Assembly, was an appropriate avenue for benchmarking towards holistically improving the Architecture program.
Several key issues served as prompts for discussion among the members of the academe resuIting in a crafted resolution to be given to the Council of Deans and Heads of Architecture Schools in the Philippines (CODHASP) now Philippine Architecture Schools Association (PhilAsa) and the PhiIippine Regulatory Board of Architecture (PRBA).
This three-day event embodies the support of the University towards the Architecture Program's pursuit of the culture of excellence by supporting the UB Architecture faculty 's quest for life-long learning. At the end of the convention, the UB delegates came home with new learning and new friends, and hopefully become better educators towards the being thr best Architecture Schools in the Cordillera Region.
#ubsea